Auction-Tix.com
Your best source for:
Chinese Auction Tickets
Basket Raffle Tickets
Penny Social Tickets
Tricky Tray Tickets
Penny Sale Tickets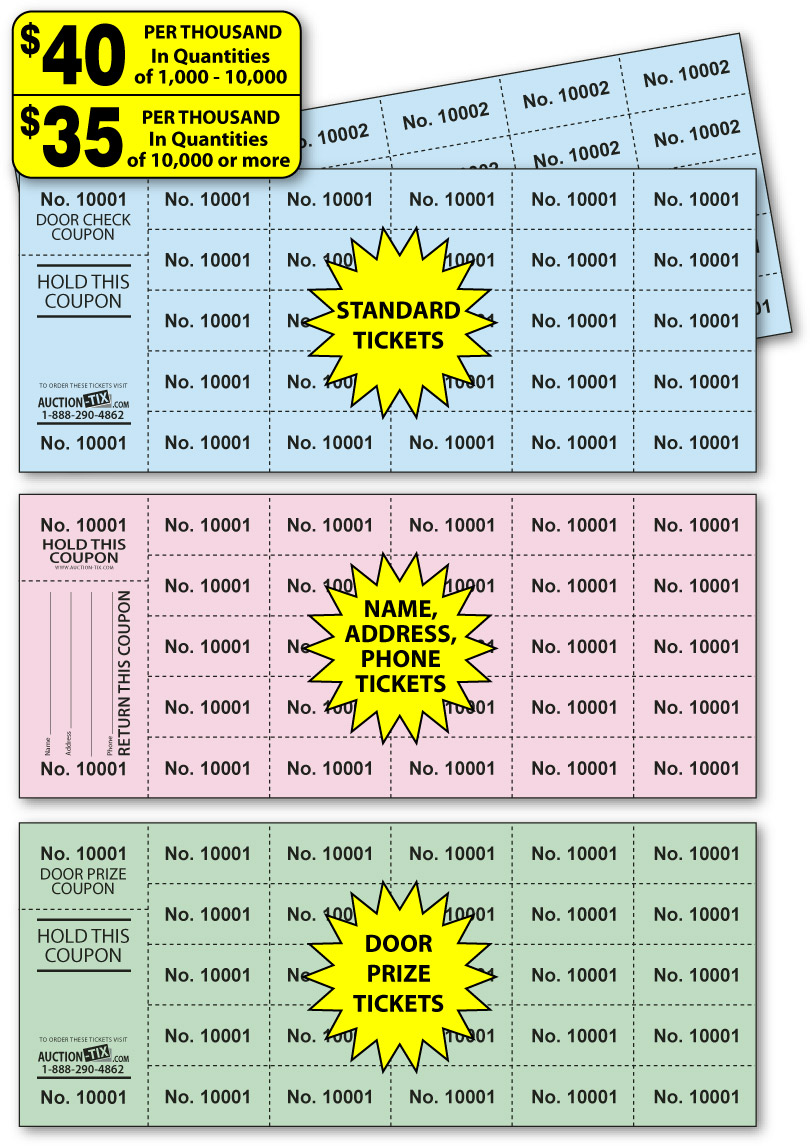 ** Available in quantities as low as 250 **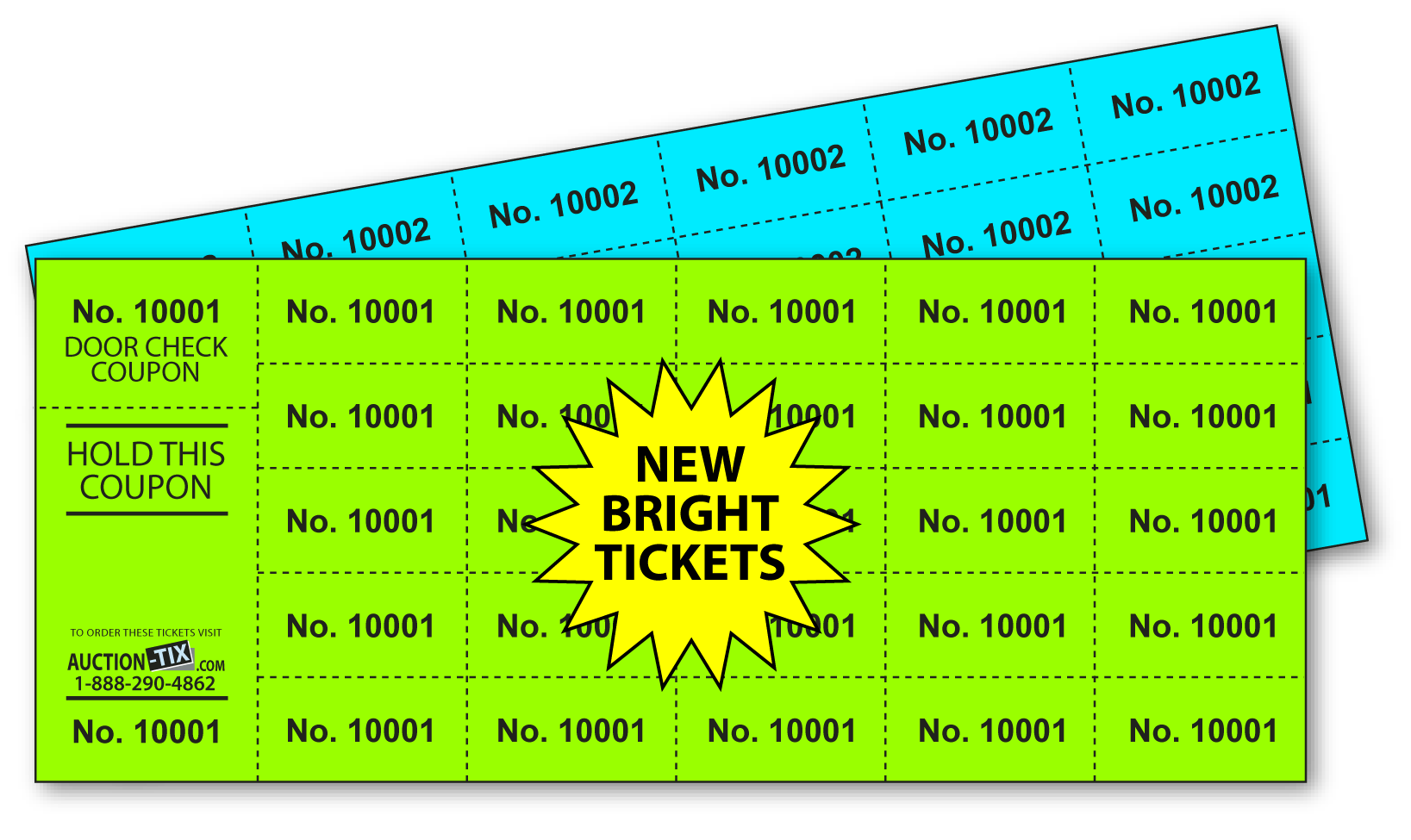 Order online, by phone or by mail
Our Chinese Auction tickets are specially designed ticket sheets that are 8 1/2 inches wide by 3 1/2 inches high. Each one contains 27 perforated tickets, all with the same number. Twenty-five of the tickets are for the auction, one is for the door prize, and one is the claim ticket that the bidder retains.
WHOLESALE or RESELLERS
Tickets with your info or blank on the hold stub are
available please call to place order.
Available in
10 different colors
---
**FREE**
Shipping
on quantities of 5,000 or more
Just $10-15 shipping on orders
of smaller quantities
---
Most orders ship
next business day!
---
Priority Mail for orders 1,500 or less
and 1-5 day UPS on all other orders
throughout the U.S. and Canada.*
Rush delivery also available.
*Canadian Customers must order by phone
Call 888-290-4862
---